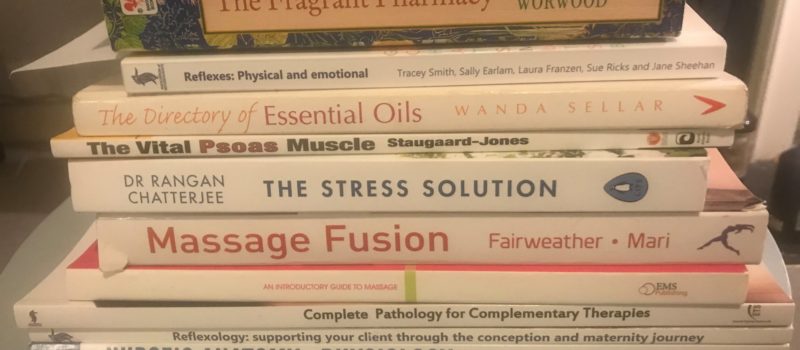 When you're a complementary therapist, does your passion and motivation matter? Yes, it does. I believe your reason for being in business and your values play a huge part in how you can serve your clients. You can read more about my story here.
Do qualifications matter? Yes, they do. When people literally entrust themselves to your hands it's vital you know what you're doing! Complementary therapy training has been a part of my life for a long time now, and I thought I'd share some of that here.
My training to become a Massage Therapist began way back in 2008. That feels like a lifetime away to me now. I was working as a Social Worker in a job I loved, but was finding increasingly frustrating. I decided to reduce my hours and return to college. Having worked in the social care field for several years I had seen how music therapy, massage therapy and aromatherapy had helped the people I worked with. I wondered whether those therapies offered a new route to helping people in difficult times.
I embarked upon the ITEC Level 3 Diploma in Holistic Massage. This included studying Level 3 Anatomy and Physiology too and I was fascinated to learn how my body actually worked, having not given it that much thought up until then! I completed 36 case studies (36 massages) as part of the course. I passed my exams then had my eldest son, so my career as a Massage Therapist was put on hold.
Fast forward to 2016. I now had two boys and had relocated to York. I had also found that regular massage with a wonderful therapist was a way to help me stay grounded and weather the storms of early motherhood.
Once my youngest was four I felt I needed to focus on myself again and the question of returning to work kept coming up. I knew deep down that I didn't really want to return to Social Work so started to look for a refresher course for Massage Therapy. I did a one day course and found that I was still very much interested in massage.
My next challenge was to find a longer course so I could brush up my skills and refresh my knowledge of Anatomy and Physiology too.
This took a while as I needed it to fit in with my children but I eventually decided to do a VTCT Level 3 Diploma in Complementary Therapies. This was a course covering Massage, Aromatherapy and Reflexology and Anatomy and Physiology over twelve months.
During this course I fell in love with Reflexology and also learnt a lot about essential oils, which is something I had already been interested in.
The course was thorough and intensive, requiring 100 case studies for Reflexology, 40 case studies for Massage Therapy and 60 case studies for Aromatherapy. I also made essential oil-based products for my case studies to use.
On top of the case studies there were practical exams and a theory exam paper. It was like being back at school with all the studying! But it was worth it. It meant I knew when I was treating people I was doing so with up to date skills, knowledge and experience.
But learning never stops, does it? And I've found that because I'm doing something I genuinely believe in, the learning isn't a chore, it's something I can't get enough of. (Honestly, I can't tell you how in love with reflexology I am!).
Since qualifying I have completed some CPD courses – here's a few of them to date: 
Hagar Basis Reflexology for Women's Health
Sally Earlam Maternity Reflexology 
Hagar Basis Reflexology and Stress
Next year I am doing a two day Reflexology Lymphatic Drainage Training course with Sally Kay who has been researching the effectiveness of this treatment for clients with lymphoma at Cardiff University.
I also plan to do some Massage Therapy CPD training in the early part of the year and a course about menopause and aromatherapy.
Menopause is a topic close to my heart. Like the relentless, tiring nature of motherhood, it seems to be one of those topics that's been brushed under the carpet for women to just crack on with alone. I hope times are changing, and I want to be part of that change. There's probably a pun I could make here about 'The Change' but I'll leave that to your imagination.
So I hope this allows you to see how seriously I take my training and my continuous professional development. There is always more to learn.
You might have seen this graph already, it's been doing the rounds on social media: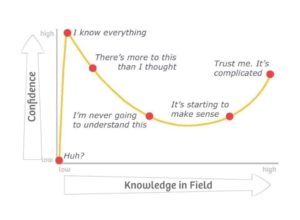 Sadly I don't know the originator of this graphic to credit them, but it's spot on. After my years of training and working in this area I can definitely testify that it's complicated! I feel there is so much to learn about our bodies and how Massage, Aromatherapy and Reflexology can impact on them. And it's never a one size fits all solution either, that's why every treatment starts with a full, personalised consultation.
If you'd like to book in for a massage or reflexology treatment, or want help deciding what's best for you, feel free to contact me. I also offer gift vouchers.