Hi, I'm Debbie
Like many of us, I've always wanted to make a difference to people's lives. I used to be a Social Worker. It was hard, important and rewarding work, but increasingly I found my days spent with a computer rather than my clients. I dropped to part-time hours and studied Holistic Massage so I could help people directly.
After having children I took time away from paid work to focus on them – and this is where I truly discovered the power of massage. Much as I love my boys deeply, motherhood at times was (and is) bewildering and overwhelming.
It's no exaggeration that my monthly massage kept my show on the road in those early years. I honestly believe that hour of surrender and peace held the exhausted, stressed fragments of me together. And gave me the space to start tackling the aspects of my life that just weren't working.
I've experienced first-hand the power of massage and reflexology to restore calm and clarity when life is full-on. And I believed in it so much I went back to college to train as a complementary therapist. I've offered massage and reflexology from my treatment room for over 5 years now, and cannot get enough of how this bodywork can help us feel better and come back to what's important.
I've studied and can offer reflexology for maternity, stress, women's health, lymph drainage and menopause. As far as massage goes, I've studied hot stone work, and advanced clinical massage techniques. I draw on all of this training every time I'm with my clients. And my social work roots aren't forgotten either: taking a holistic and empathic approach, having a listening ear, holding space without judgment and recognizing how a capitalist and patriarchal society can impact on our physical, mental and emotional health are just as important in the treatment room as they were in the community team.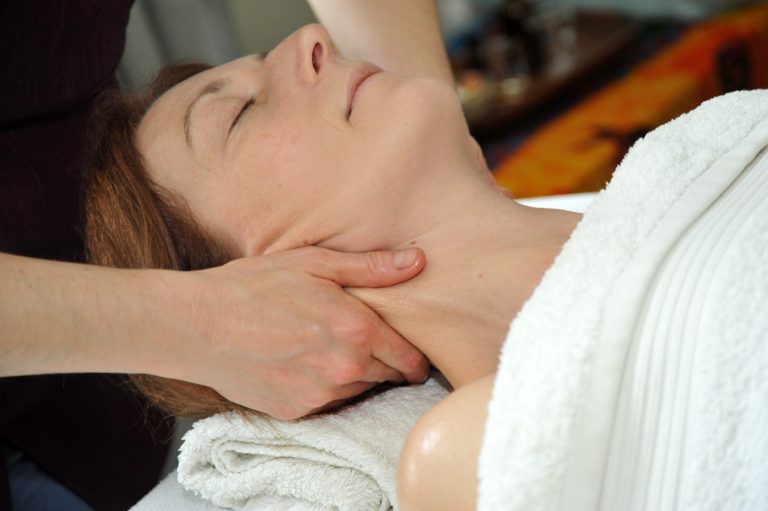 When everyone wants a piece of you, it leaves you in pieces
Connection is at the heart of everything I do. First and foremost, connection with ourselves. When we spend our days running around taking care of everyone else we go into autopilot mode. We service everyone else's needs and forget we have any, beyond the basics of sleep and food.
It infuriates me when massage and reflexology is seen as a 'treat'. Yes, it's a deliciously relaxing, nurturing experience. But it's so much more than that. I've cried in massages, as the emotional baggage held in my shoulders was released. I've left the treatment room with new clarity over how to make changes to my life. In short, a regular massage or reflexology session was a gateway back to me: back to what I needed and cared about, beyond all the distractions of everyone else.
The ripple effect of regular treatments can be enormous: not just for your physiological health. You can find yourself walking taller because your backache's eased, but also because you're back - you, a person, back feeling alive again.
That alive, connected feeling is also the foundation of midLife: a women's circle. It's so rare to have a place to gather without expectation or judgement. To properly let go and know you'll be held and heard by other women, who get it. At a time when the world is getting faster and increasingly disconnected, it's necessary medicine.
Massage, reflexology and circle: bringing us back to ourselves so we can resist patriarchal bullshit. That's what I'm here for, in a nutshell!
Have any questions about me or my work? I'd love to hear from you!