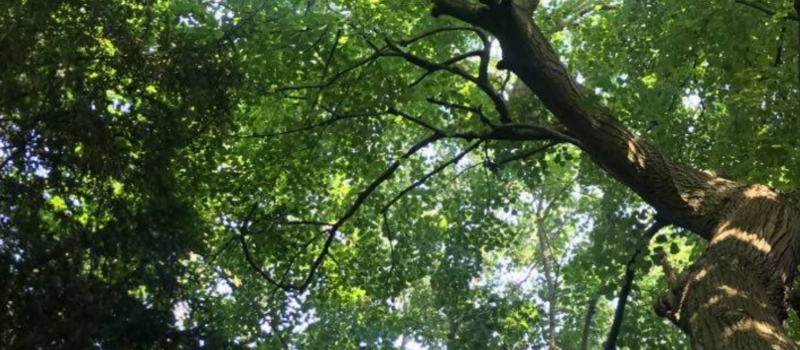 Topping up your self-care
I often encourage my clients to keep themselves topped up with self-care in between their massage or reflexology appointments. Whilst it would be fabulous to see clients every week, it is usually a case of seeing them every two weeks or once a month. So it is really important for them to have a set of self-care tools they can use in between appointments, particularly if they come to see me to reduce stress and anxiety levels.
This is true for myself too. I have a monthly massage and I always try and carve time out for myself in order to maintain the feeling of calm, lightness and relaxation that I experience after my massage. For me, getting outside in nature is high up on my list to help achieve this.
If I had to pick my favourite outside place to spend time, I would be torn between choosing a beach or a forest. As I live just over an hour from the coast, I probably spend a little bit more time in the woods, and this has certainly been the case recently when I've been unable to venture too far from home.
I have been searching out patches of woodland to get my nature fix in, which ultimately provides me with calmness and stress reduction. One evening I was in the woods and found myself totally absorbed in the sounds and smells all around me.  I felt really relaxed. It reminded me of an article I had read about forest bathing.
What exactly is Forest Bathing?
When I first came across the term forest bathing last year, I was immediately interested in finding out more. The concept originates in Japan, where it is called "Shinrin-Yoku".  This translates as forest bathing, or forest shower. Researchers in Japan and South Korea have been studying the effects of forest bathing since around 1982, and it is absolutely amazing to read about the results.
Dr Quing Li, a researcher in Japan, has published many journal articles and books about his findings.   According to The Forest Bathing Institute, they show that forest bathing can, amongst other things, "reduce blood pressure, lower stress, improve concentration and memory, lift depression and boost the immune system". Imagine benefitting in such positive ways simply from spending time in a forest!
Forest bathing involves using all of your senses to fully immerse yourself in the forest.  Dr Li talks about the need to take your time, and to remember that it is not a long forest hike. The aim is to cover only a small distance, and to do this over several hours. Slowing down, breathing in and really seeing, hearing and touching the forest is vital. Dr Li also believes that the aroma of the forest can have a big impact on our well being too. This aspect particularly interests me as an Aromatherapist.
What if I don't have time to sit in a forest all day?
Reading this, you may be thinking that you don't have all day to spend in the forest.  Perhaps you're questioning whether you'll still feel the benefits if you don't have much time. As to this, Dr Li states that "The good news is that even a small amount of time in nature can have an impact on our health. A two hour forest bathe will help you unplug from technology and slow down. It will bring you into the present moment to de-stress and relax you." Even a couple of hours will promote your wellbeing.
Slowing down
One of the things that really appeals to me about forest bathing is the slowing down aspect. Earlier this year, I challenged myself to spend 10 minutes mindfully outside in nature.  I found that the act of slowing down was an important aspect in feeling calm. I realised through this small challenge that although I spent plenty of time outside, I often rushed along.  I was thinking of my destination, rather than just being present.
I feel that many of us crave the need to slow down. Our minds and bodies can feel so busy and stressed.  It is crucial that we give ourselves the space to relax our bodies, calm our minds and let go of tension. As a Complementary Therapist, I also know the importance of calming the nervous system down, and this is very much the focus of many of the massage and reflexology treatments I provide.
Knowing that forest bathing can help to calm our nervous system down, and learning more about the other benefits it offers, has made me even more determined to get out into the woods regularly. And whilst I can't provide treatments to my clients just now, I'm glad to be able to share another self-care tool to help keep your wellbeing topped up!
Do you already spend time in the woods? Do you think you will add forest bathing to your list of self-care? I would love to hear your thoughts.
PS
After reading more about the benefits of forest bathing, I'm seriously contemplating doing some training around it, so who knows – this time next year I may be offering forest bathing sessions alongside my massage and reflexology sessions!
References
The Forest Bathing Institute
"Shinrin-Yoku: The Art and Science of Forest Bathing" by Dr Quing Li
"Science of 'forest bathing': fewer maladies, more well-being" A film by Kirsten Dirksen